While checking my email I opened this one from Jooners. Apparently with the economy the way it is, they are dropping their customers that are not going the paid subscribtion route. 
As we all know, times are tough for the corporations but how about the fact that they are even tougher for the people who are unemployed or job-less during these tough times. I really don't think they are going to miss Jooners that much. So goodbye and goodluck. I'll stick with my free ones.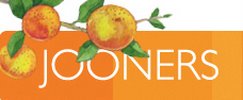 April 26, 2009

Dear Jeanne,
In this difficult economy many people are asking us, "How are you doing?"  

On the upside... we feel love from our customers, are nourishing tons of new feature ideas and have a renewed passion for serving all of you that have given Jooners so much. On the downside...  this economy has impacted our ability to continue providing Jooners as a free service.  Now we need your support.
Pre-Announcing New Subscription Service
You are the first to know ... in about a month, we will only be able to offer Jooners as a paid subscription service.  This revenue will enable us to keep sign-up sheet creation ad-free, require no subscriptions for volunteer sign-ups and maintain our high level of support.

Exclusive Offer for our Founding Members
As our first, pioneering customers we want to make you this deeply-discounted subscription offer that will be highly valuable to you for many years to come:
 

LIFETIME DISCOUNT

 -- 

ONLY $9.95 PER YEAR -- as long as you're a customer


 Save 50% from our normal subscription price of $19.95 per year.
 

LIMITED TIME 

- offer good when you subscribe before June 1, 2009 


Subscribing to Jooners is the best way to keep all your existing sign-up sheets, calendars and contacts. 



Nowhere else will you find Jooners' level of features 

for organizing your 

volunteers. Easy guided steps, a gallery of ready-made sign-up sheets,postable links to your sign-up sheets, auto-reminders, volunteer thank-you notes and more!


 
But 

what really matters is

 how you value Jooners.

  

How it brings

you peace of mind, gives you back a significant part of your life, or helps you make

 

your community a richer place.

Thank You for Your Support.  
We will send another letter in a few weeks letting you know when Jooners is ready for your subscription.
Your friends at Jooners
www.jooners.com
Video tour  Learn how you can collect money for graduation or sports celebrations.